Our Piadinas are made with sourdough,
processed and stuffed at the moment!
Traditional: + € 0,00
Four Grains:  + € 0,50
(Lard and lactose free)
Baby: – € 1,00
Standard:  + € 0,00
Big Roll: + € 1,80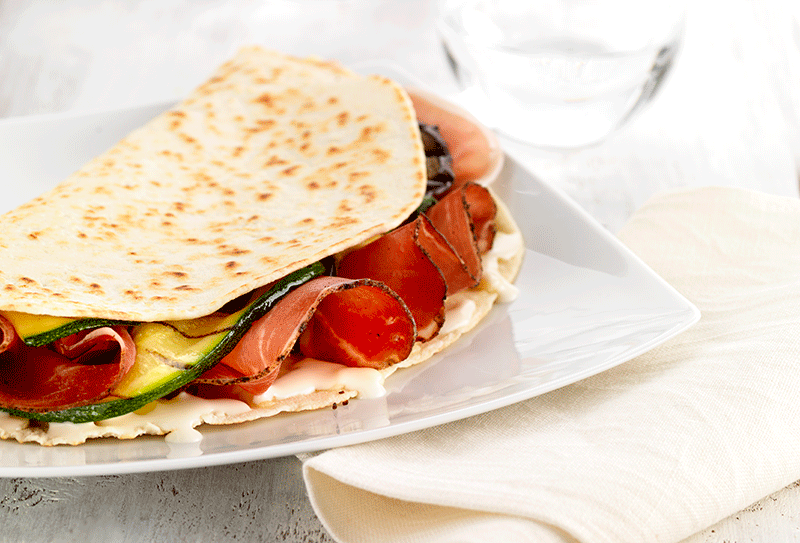 The GianGusto piadine inspired by the flavors of the Italian territory
La Sic

ilian

a

€7,20
Tuna, Zucchini*, caramelized Onions, chopped Almonds
La Calabra €7,40
Hot Calabrian Spianata, Scamorza, Eggplant, Chicory
La Trentina €6,30
Speck, Brie, Truffle Sauce
La Romagnola

€6,40
Raw Ham, Squacquerone Cheese, Rocket Salad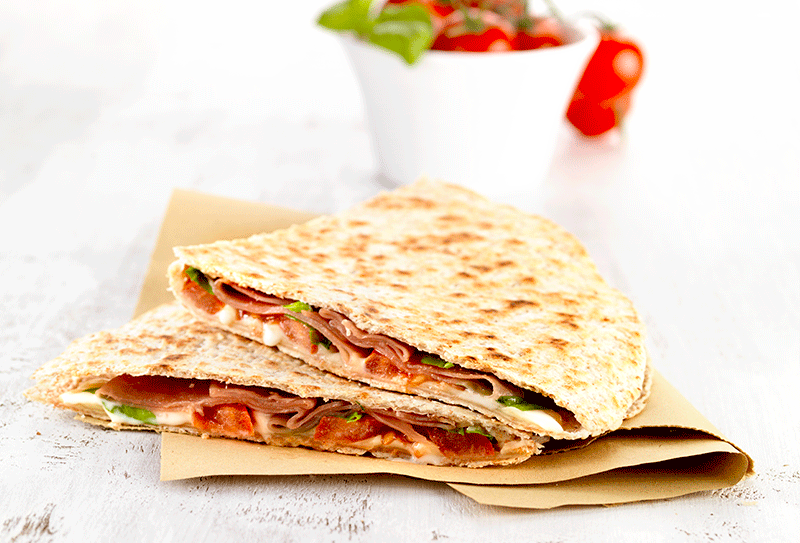 The most classic and unmistakable flavors of the Italian tradition
La Perfezione

€7,00
Raw Ham, Mozzarella, Tomato, Oil, Pepper
La Speranza

€5,70
Tuna, Lettuce, Tomato, Origan
La Serenità €6,40
Ham, Edam, Lettuce, Tomato
La Sorpresa €6,40
Turkey Breast, Edam, Lettuce, Tuna Sauce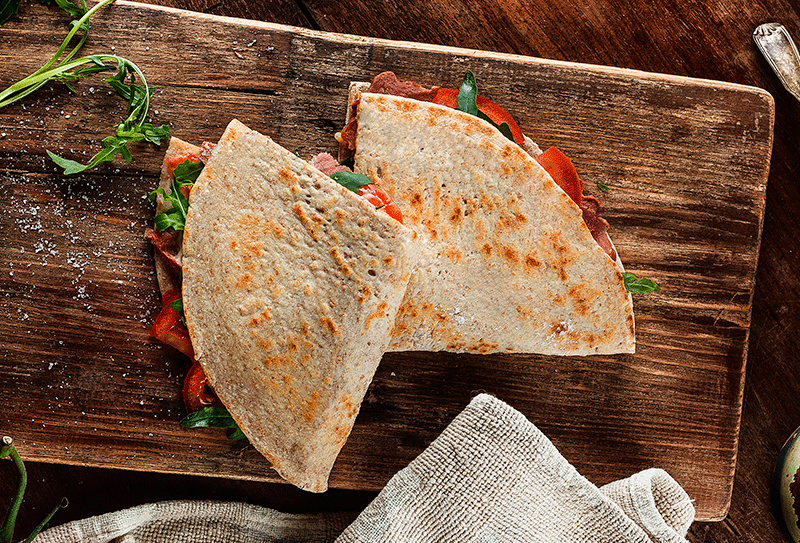 All vegetarians are lactose-free and made with 4-grain dough.
La Verdure

  €6,50
Grilled Vegetables*, Rocket. Salad, Minced Artichokes
La Bosco  €6,60
Gorgonzola, Radicchio, caramelized Onions, Truffle Sauce
La Vegana  €7,80
Veggie Ham, Chicory, Porcini Mushrooms
La Mediterranea  €6,00
Lactose free Mozzarella, Tomato, Lettuce, Origan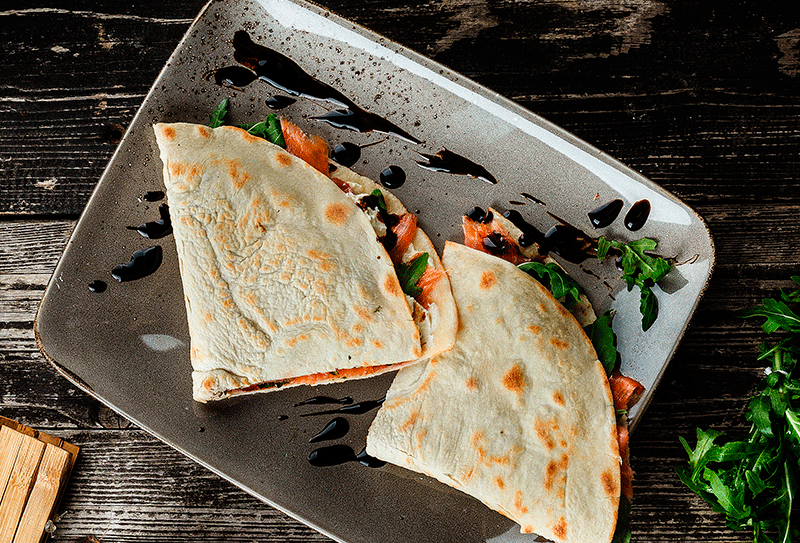 Highest quality ingredients to satisfy our most demanding customers
La Parma €8,20
Parma Ham, Parmesan, Rocket Salad, Balsamic Vinegar glaze, Tomato
La Salmone €8,20
Salmon, Rocket Salad, Fresh Cheese, Lemon, Pepper
La Bresaola €8,10
Bresaola, Mozzarella, Radicchio Salad, P. Mushrooms
La Gamberetti €7,30
Shrimps, Zucchini*, Lettuce, Cocktail Sauce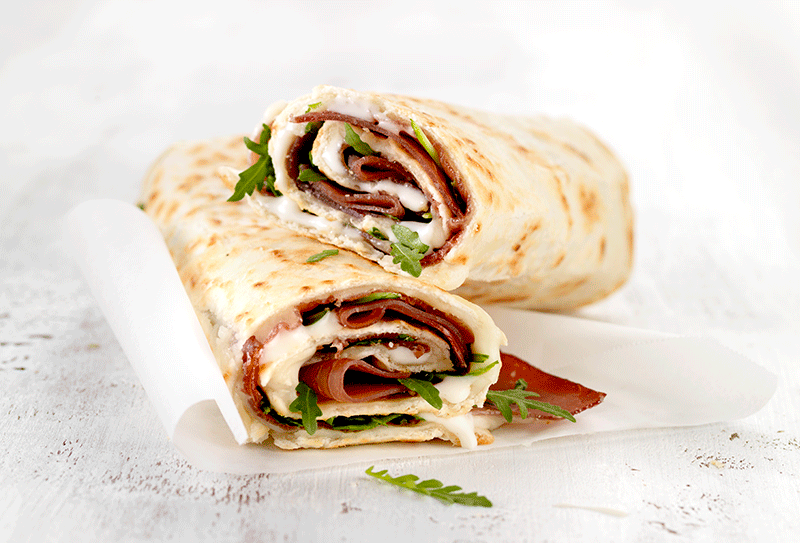 A lot of dough and a lot of filling to satisfy the best appetites
Il Vegetariano   €9,10
Grilled Vegetables *, lactose-free Mozzarella, Balsamic Vinegar glaze, Rocket Salad
Il Gourmet €9,90
Parma Ham, Mozzarella, Zucchini Grilled*
Il Classico €8,20
Il GianGusto €8,00
Speck, Lettuce, Tomato, Truffle Sauce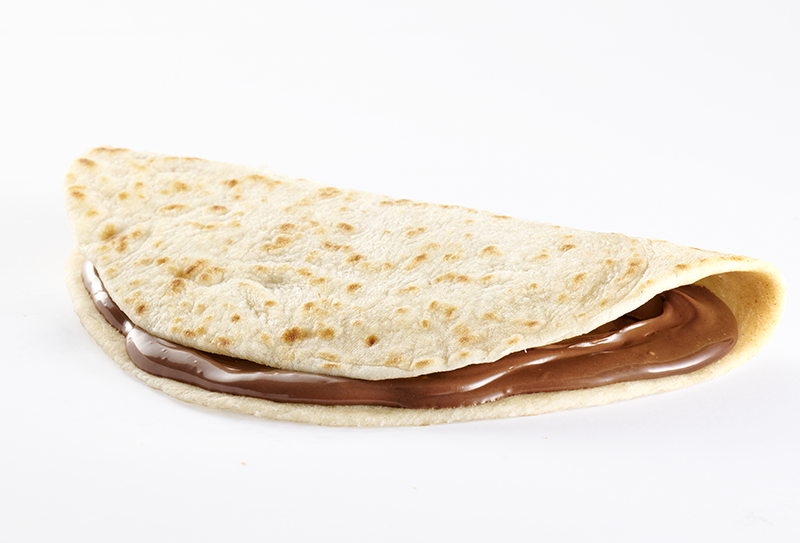 Super DELICIOUS! Great after lunch or as a snack!
Baby Piada with Nutella ®  €2,90
Available in Baby – Regular – Big Roll size
Topping Baby Nutella: + €0,40
– Cocco Rapè
– Chopped Hazelnuts
You can order Piadina GianGusto even from your home!
Choose the store closest to you, enter the shop and place your order!
Order online