Our Piadinas are made with sourdough,
processed and stuffed at the moment!
Traditional: + € 0,00
Four Grains:  + € 0,50
(Lard and lactose free)
Baby Piadina: – € 1,00
Standard:  + € 0,00
Rotolone XXL: + € 1,80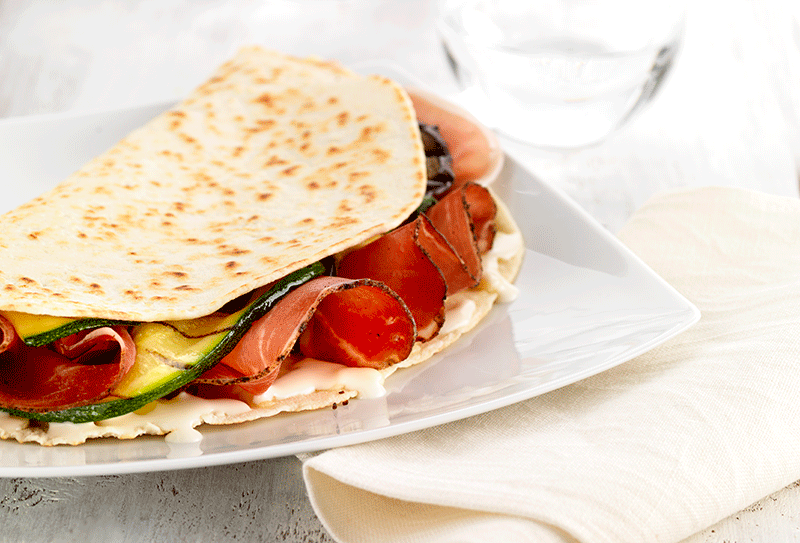 The GianGusto piadine inspired by the flavors of the Italian territory
La Sic

ilian

a

€8,00
Tuna, Zucchini*, caramelized Onions, chopped Almonds
La Calabra €8,20
Hot Calabrian Spianata, Scamorza, Eggplant, Chicory
La Trentina €7,10
Speck, Brie, Truffle Sauce
La Romagnola

€7,20
Raw Ham, Squacquerone Cheese, Rocket Salad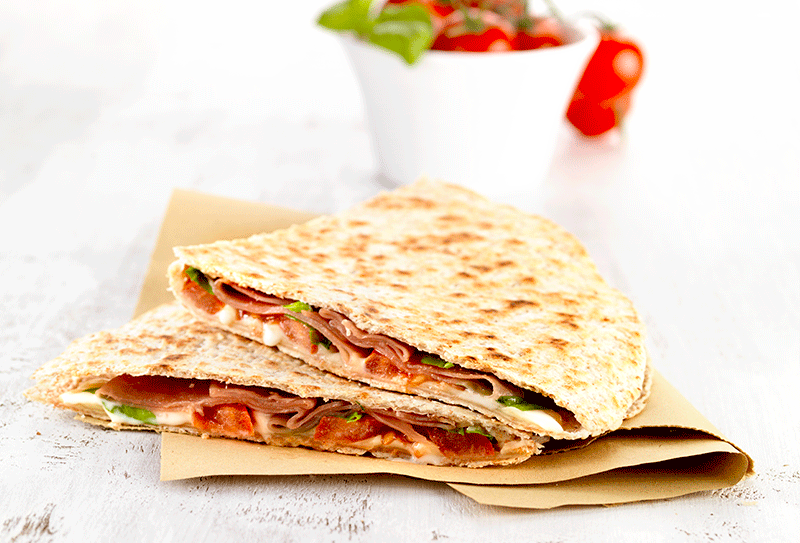 The most classic and unmistakable flavors of the Italian tradition
La Perfezione

€7,80
Raw Ham, Mozzarella, Tomato, Oil, Pepper
La Speranza

€6,50
Tuna, Lettuce, Tomato, Origan
La Serenità €7,20
Ham, Edamer, Lettuce, Tomato
La Sorpresa €7,20
Turkey breast, Edam, Lettuce, Tuna Sauce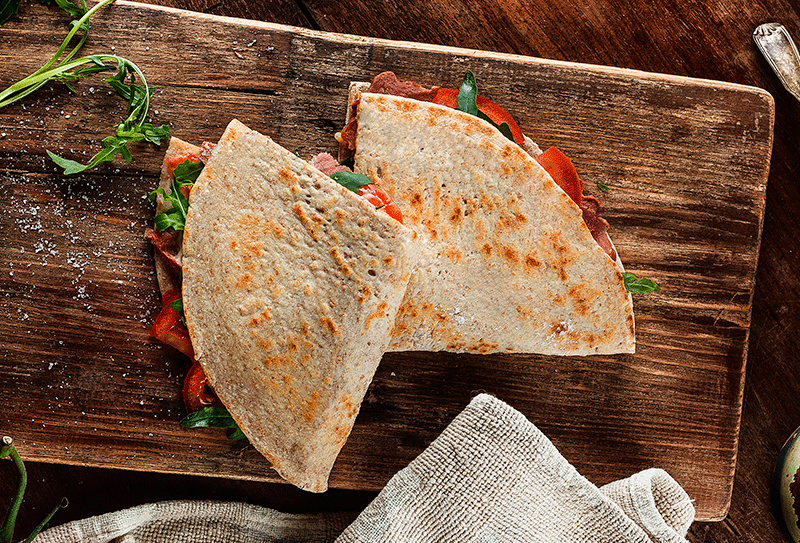 All vegetarians are lactose-free and made with 4-grain dough.
La Verdure

  €7,30
Grilled Vegetables*, Rocket. Salad, Minced Artichokes
La Bosco  €7,40
Gorgonzola, Radicchio, caramelized Onions, Truffle Sauce
La Vegana  €8,60
Veggie Ham, Chicory, Porcini Mushrooms
La Mediterranea  €6,80
Lactose free Mozzarella, Tomato, Lettuce, Origan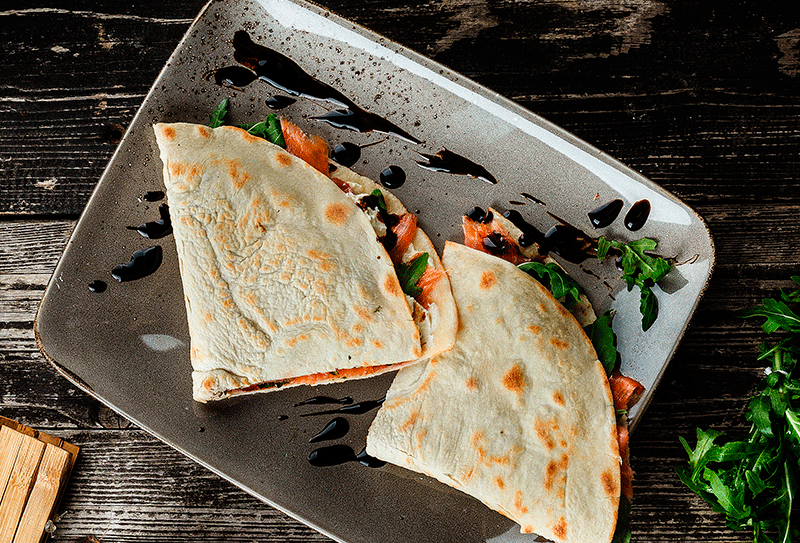 Ingredienti di altissima qualità per soddisfare i nostri clienti più esigenti
La Parma €9,00
Parma Ham, Parmesan, Rocket Salad, Balsamic Vinegar glaze, Tomato
La Salmone €9,00
Salmon, Rocket Salad, Fresh Cheese, Lemon, Pepper
La Bresaola €8,90
Bresaola, Mozzarella, Radicchio Salad, P. Mushrooms
La Gamberetti €8,10
Shrimps, Zucchini*, Lettuce, Cocktail Sauce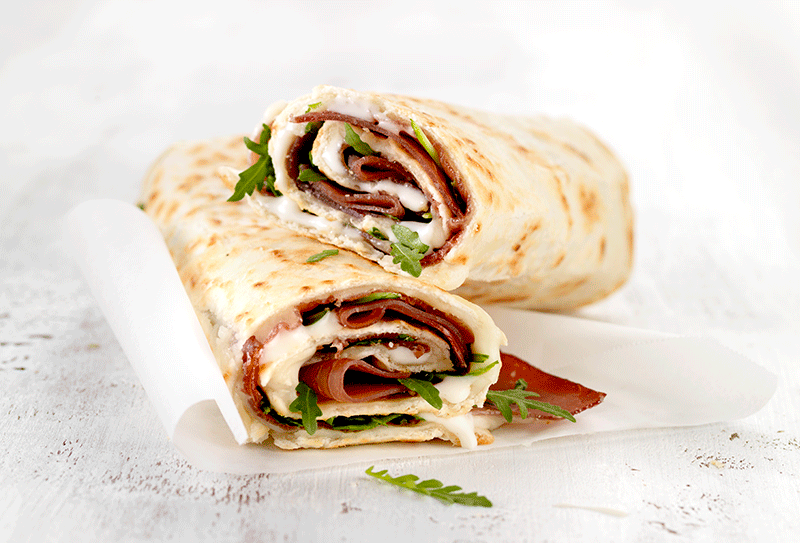 A lot of dough and a lot of filling to satisfy the best appetites
Il Vegetariano   €9,90
Grilled Vegetables *, lactose-free Mozzarella, Balsamic Vinegar glaze, Rocket Salad
Il Gourmet €10,70
Parma Ham, Mozzarella, Zucchini Grilled*
Il Classico €9,00
Il GianGusto €8,80
Speck, Lettuce, Tomato, Truffle Sauce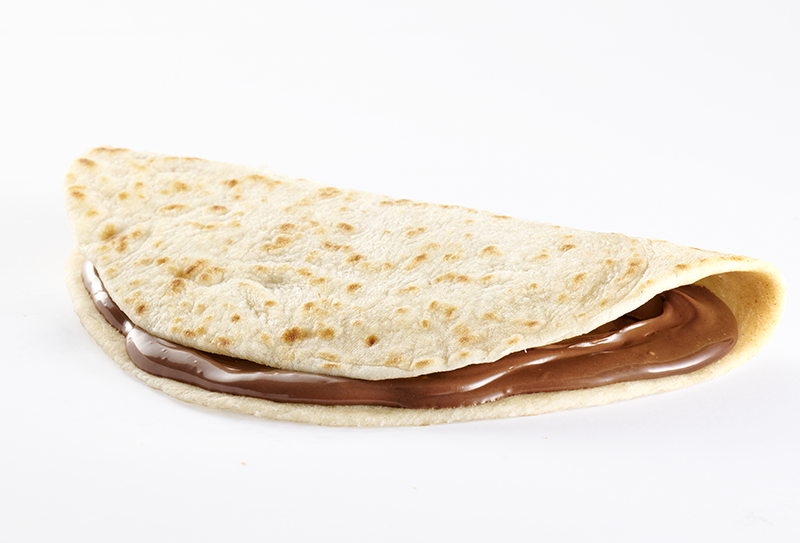 Super DELICIOUS! Great after lunch or as a snack!
Baby Piada alla Nutella ®  €2,90
Available in Baby – Regular – Big Roll size
Topping Baby Nutella: + €0,40
– Cocco Rapè
– Chopped Hazelnuts
A revolution of the usual Hamburger!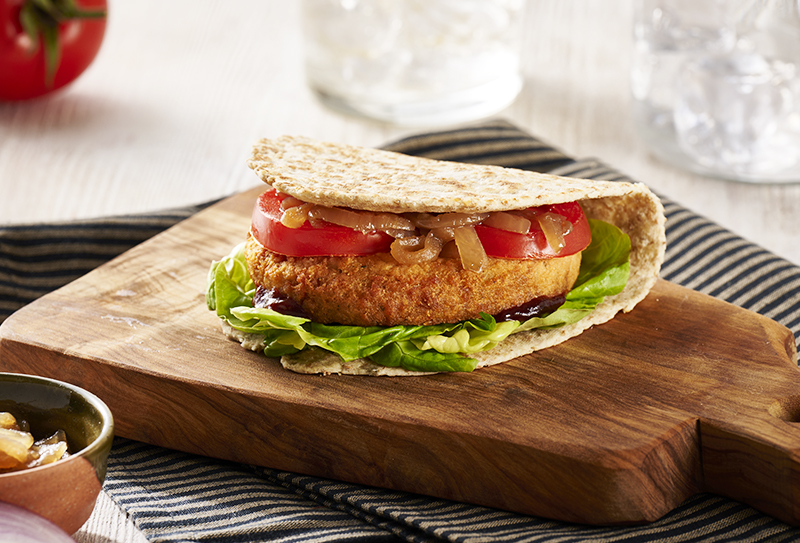 L'Insolito €6,90
Beef Hamburger*, Cheddar, Tomato, Lettuce, Ketchup
Il Doppio €8,50
Double Beef Hamburger*, Double Cheddar, Lettuce, Ketchup
Il Crocco Pollo €7,20
Chicken Cutlet*, Lettuce, Crispy Onions, Ketchup
Veggie Burger*, caramelized Onions, Tomato, Lettuce, BBQ Sauce
Il Barbecue €9,50
150gr Angus burger*, Edam, Tomato, Radicchio, BBQ Sauce
Topping Piada Burger: + €0,40
– Crispy Onions
– Ketchup
– Mayo
– Truffle Sauce
– BBQ GianGusto Sauce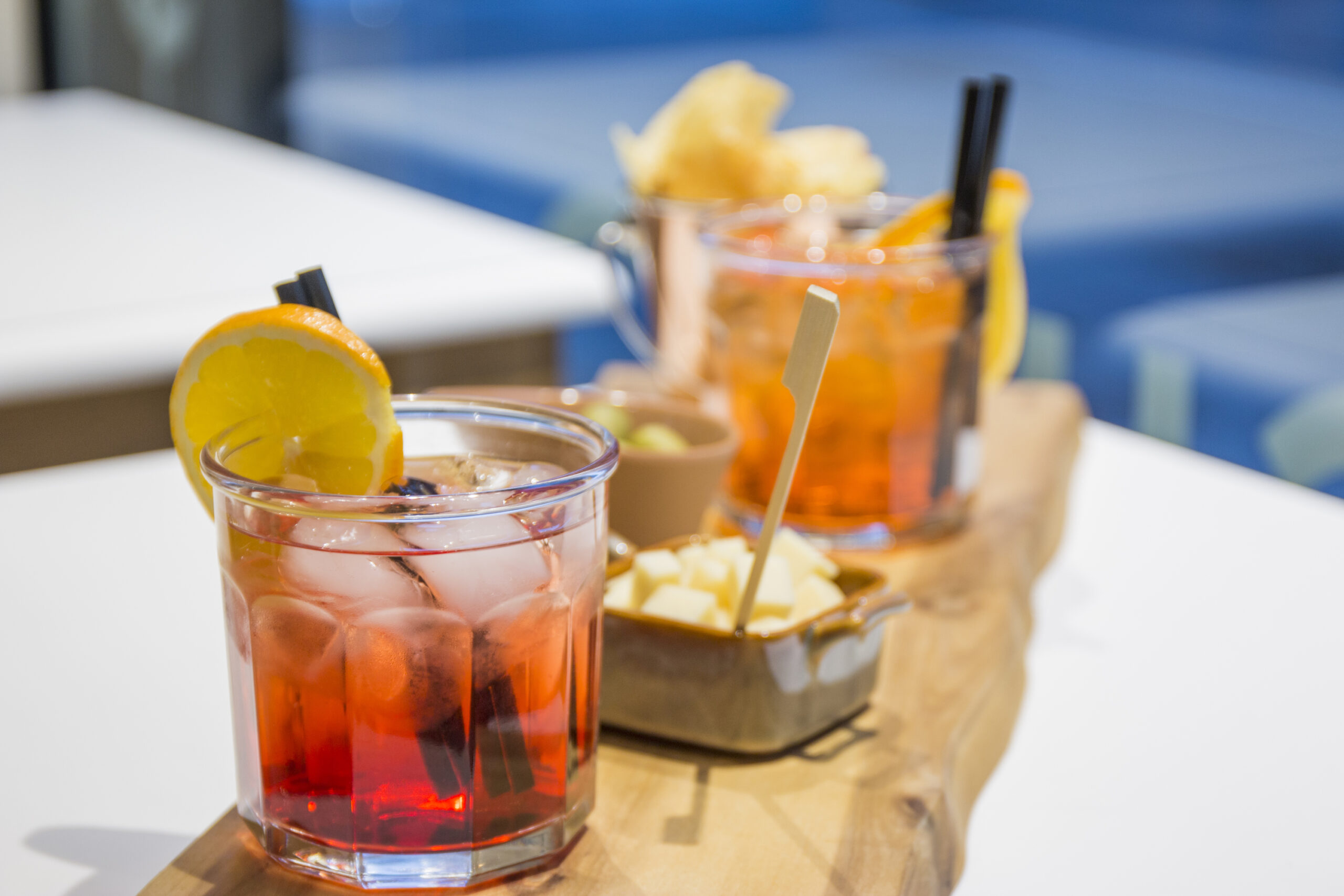 Spritz (Campari / Aperol) 5,00€
Negroni 5,00€
Americano 5,00€
Crodino / Sanbitter 3,00€
Cocktail San Pellegrino 4,00€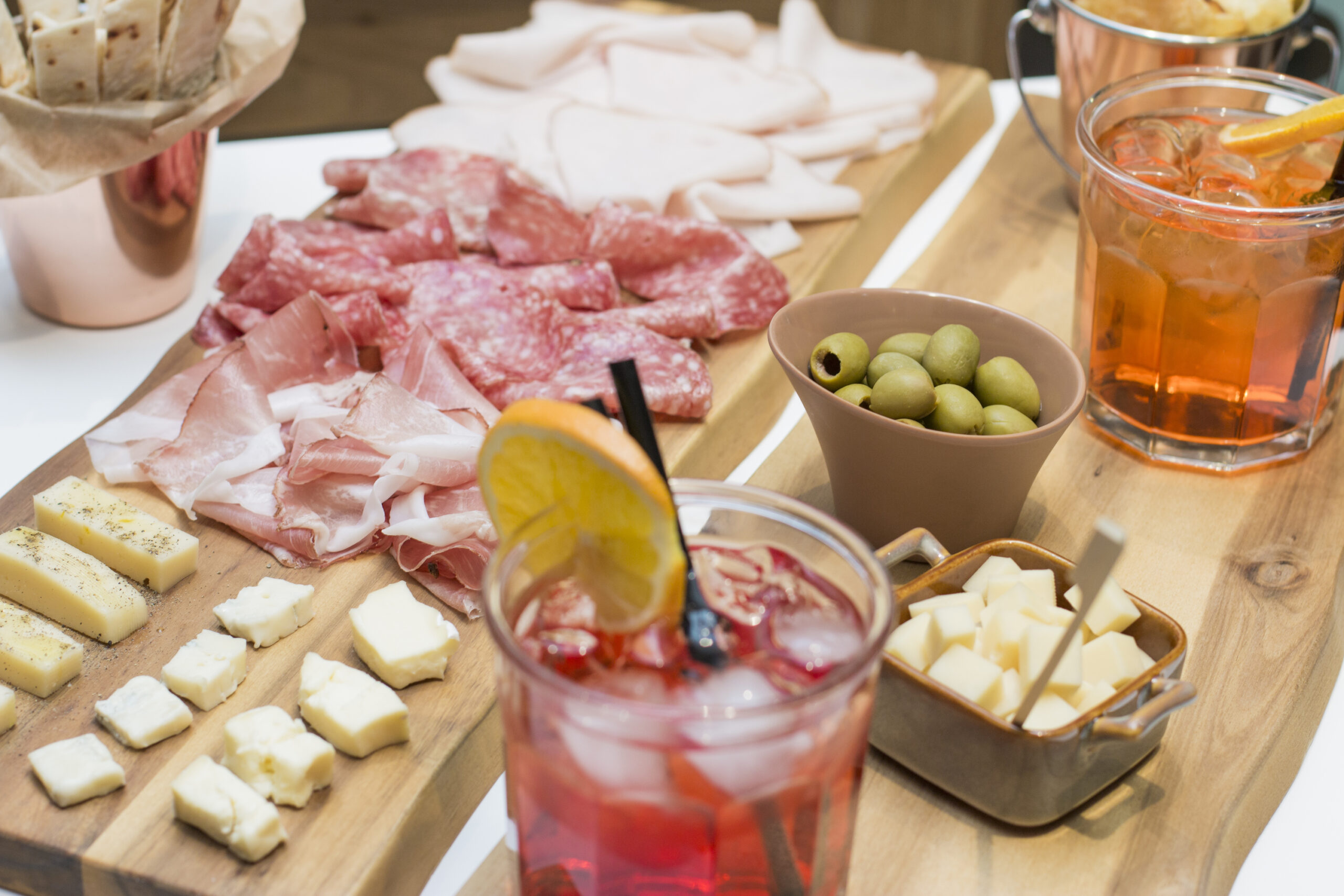 Tagliere 1/2 meter 11,50€
mix of cured meats and cheese
Enjoy together!
Choose 2 recipes from our menu and enjoy our sliced piada!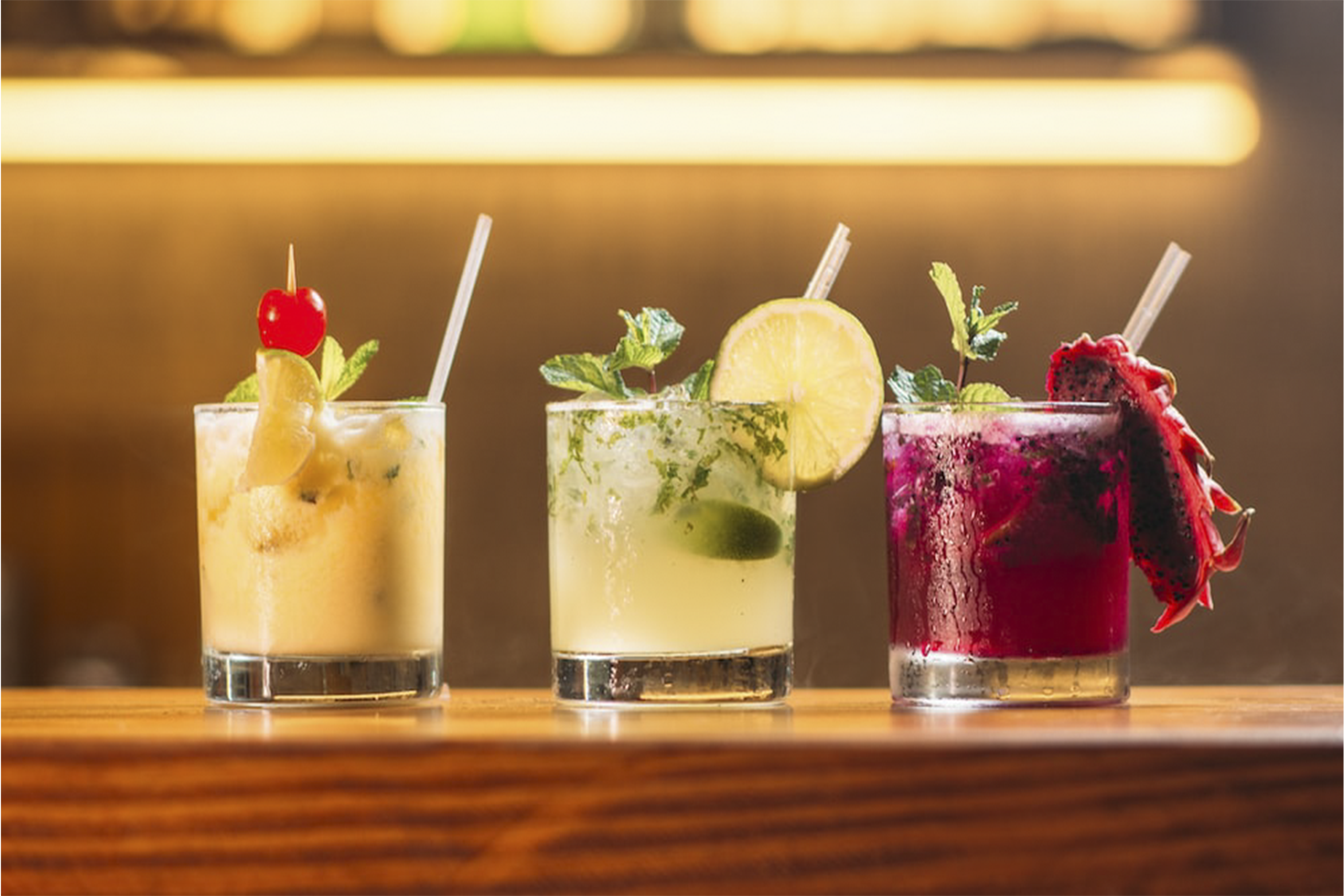 Mojito (rum, lime, mint, cane sugar, soda)
Strawberry Caipiroska (vodka, fresh strawberries, cane sugar, lime)
Moskow Mule (vodka, ginger beer, lime)
Bella Vita (our recipe)
Screwdriver (vodka,orange juice)
Refresh (fresh strawberries, lemon juice, blueberry juice, mint, soda)
Green Apple (apple juice, ginger beer, lemon juice)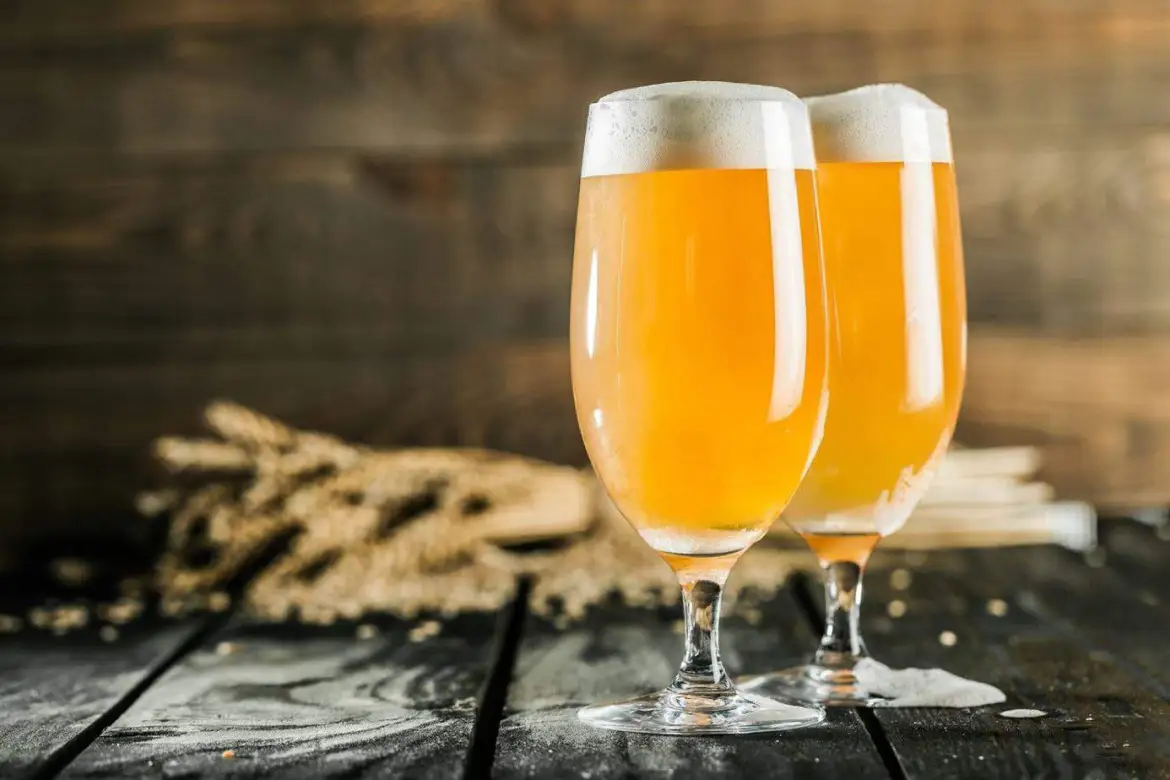 Water (Mineral/Sparkling) 1,50€
Glass-bottled Water "Smeraldina" (Mineral/Sparkling) 3,50€
Can sodas cl 33 2,50€
Fruit juices cl 20 2,50€
Bottled beer "Ichnusa" cl 33 3,00€
Unfiltered bottled Ichnusa Beer cl 33 4,00€
Unfiltered Ichnusa Beer on tap cl 20 3,00€
Unfiltered Ichnusa Beer on tap cl 50 5,50€
Bottled "Corona" beer cl 35.5 4,50€
Alcohol free bottled beer cl 33 3,50€
Bottled beer with lemon flavour cl 33 3,50€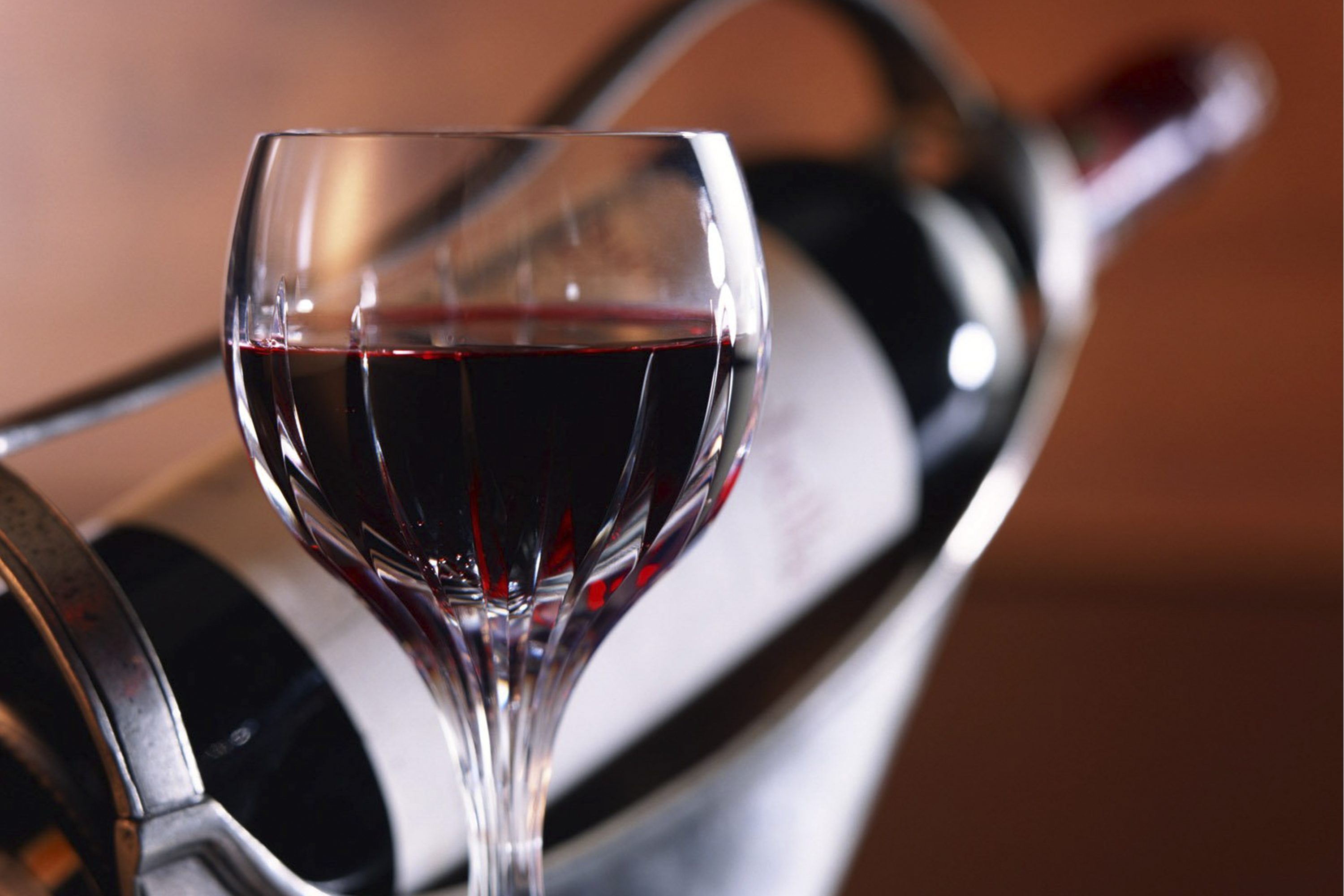 Morellino di Scansano
Bicc.re 4,00€ Bott.a 16,00€
Cannonau
Bicc.re 5,00€ Bott.a 18,00€
Vermentino di Sardegna
Bicc.re 5,00€ Bott.a 18,00€
Prosecco Millesimato
Bicc.re 5,00€ Bott.a 18,00€
Franciacorta
Bicc.re 8,00€ Bott.a 40,00€
Cà del Bosco
Bicc.re 9,50€ Bott.a 45,00€